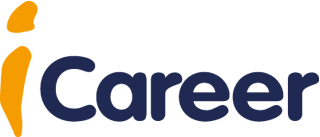 "Changing the rising tide of youth unemployment and supporting our youth to find their way into sustainable employment"
iCareer is an intensive career pathways program linking young and disengaged job seekers who reside in the Fairfield region to training and employment. Under the leadership of Daystar Foundation, iCareer combines the specialist services of:
Student Employment Options

a career recruitment firm

iCasework

a Holistic, Strength Based, Person Centred support service for Young People and their families assisting participants to help break down barriers and achieve long term sustainable outcomes

The Lighthouse Project

life/ image/ etiquette coaching
iCareer offers a unique employment transition program whose philosophy is to assist youth gain and maintain employment and avoid the social exclusion associated with unemployment and inactivity.  The initiative has received funding from DEEWR Department of Education, Employment and Workplace Relations and Private Funding.
iCareer offers....
Career advice and pathways
Cover letter and resume writing skills
Interview skills
Mock interviews
Links to training and real jobs
Motivational training
Life/ social skills training
Customer service training
Communication skills
Image, grooming and presentation
Emotional intelligence
How to overcome barriers, challenges and fears
Expanding comfort zones
How to increase self- esteem and confidence
What employers are looking for?
 How to maintain employment
One on one casework
On-going casework support
Home visits
School visits
Advocacy
Information and Referral assistance